In recent years, the reporter has visited more than a dozen famous auto parts companies in the United States and found that most of these companies have a history of more than 100 years of development. The initial period was even earlier than the birth phase of the modern automobile industry. The third North American auto parts manufacturer that the reporter interviewed in January 2011 was the Federal-Mogul Corporation that was founded in 1899. As one of the top ten auto parts suppliers in the world, the Federal-Mogul company has gone through more than 100 years of development so far. Not only has it not grown old, it has instead set itself a world famous brand. It is a world famous automobile, light commercial vehicle, heavy truck, and agricultural use. Manufacturers of vehicles, ships, locomotives, non-high-speed vehicles and industrial vehicles provide products that are full of competition.
At the time of entering the second decade of the 21st century, "Building a Century-old Store" has become the target of China's powerful car companies. See Wei Zhi. On January 13, 2011, when Chinese reporters stepped into the gates of Federal-Mogul's Plymouth Technical Center in Plymouth, Michigan, what was of most interest to journalists was that, like Federal-Mogul, it had become "a hundred years old." Shop "for multinational corporations, what successful experiences can it share?
"The 100-year-old shop" originates from the "100-year brand"
People in the industry all know that the Federal-Mogul company started from the production of bearing bushes, and around the powertrain, the company's business is divided into power energy, engine seals and bearings, vehicle safety and protection, and a large part of the global aftermarket. Federal Motors produces automotive engine bearings, brake pads, lights, pistons, piston rings, cylinder liners, cylinder pads, spark plugs, valve seats, valve guides, and other products that have been designated by 500 global car manufacturers.
Federal-Mogul is famous for producing diversified products in the industry, but the reporter was still struck by the number of world-famous brands it has: including AE engines, Anco wipers, Champion spark plugs and wipers, and Ferodo brake systems, which are widely known in the industry. Glyco Bearings, Goetze Piston Rings, Moog Chassis Products, National Oil Seals, Nural Pistons, Payen Washers, Sealed Power Engine Products and Wagner Lighting.
As a "century old shop", many Federal-Mogul brands have a history of more than a hundred years, such as Champion, Ferodo, Goetze, Payen, AE, etc. These brands are global There are a large number of loyal supporters everywhere. Federal-Mogul Ferodos friction products have always been the designated product of the Formula One World Formula One. They are the world's first in terms of production and sales volume. They are called the "fathers of brake pads." Champion spark plugs of theirs, half a century Before entering China, it has a hundred years of history.
More and more Chinese auto companies recognize that the core competitiveness of automotive technology is essentially embodied in parts and components. But why is the Federal-Mogul brand continuing for a hundred years? Weng Weibo, vice president of Asia-Pacific technology engineering at Federal-Mogul, explained to the reporter that following the general trend of energy-saving and emission-reduction in the automotive industry, the company developed its products and kept the brand of Federal-Mogul to keep up with the times. Continuing competitiveness. He also pointed out that in order to reduce fuel consumption and emissions, the engine is becoming smaller and lighter, but the power cannot be reduced. This requires that the power products such as bearings, piston rings and oil seals developed by Federal-Mogul can withstand greater in-cylinder pressure. . In August 2010, Federal-Mogul developed a sophisticated, innovative two-body oil control ring. Compared with the traditional two-body oil ring, the patented LKZ control oil ring can reduce fuel consumption by up to 50%, reduce friction by 15%, and improve engine performance. It has the advantages of better fuel economy, reduced CO2 emissions and longer oil life. Because the engine utilizes turbocharging technology to achieve miniaturization while ensuring output power, the specific pressure experienced by the bearing bushes also increases. Federal-Mogul uses innovative polymer coating technology to improve the performance of engine bearings and reduce the fuel consumption and carbon dioxide emissions while sustaining the mechanical load imposed by high-load running engines. The new technology, announced in March 2010, is called IROX (Tm). It solves the problems caused by the repeated start of the hybrid engine and the use of start-stop technology in the future by avoiding the damage caused by direct metal contact between the crankshaft and the bearing shell. Lubrication problems.
While the reporter was still interviewing Detroit, on January 12, 2011, it was learned that all models that received the Ward Top Ten engine in 2011 were provided by Federal-Mogul with system components, including engine cylinders, seals, bearings, and bearings. Insulation element. This is enough to show that Federal-Mogul's 100-year brand is not indecipherable.
"Hundred Year Brand" Created by Global Talents
In the interview with Federal-Mogul on January 13, 2011, the most touching scene was when Chinese reporters entered the conference room of the Plymouth Technical Center and were welcomed by the company's top technologists for a long time. In order to show respect for the Chinese media and deepen understanding, Federal-Mogul invited many Chinese experts at the center to introduce product technology. At the same time, experts from India and the United States were invited to accept Chinese reporters' visits.
Undoubtedly, globalization is not only the layout characteristics of Federal-Mogul's production bases - 106 factories in 34 countries; but also the characteristics of R & D bases and talent distribution - 18 networked technology centers have been established globally. , distributed in North America, Europe and Asia. Of course, globalization is not an exclusive recipe for Federal-Mogul. The dozen or so North American parts and components group that the reporter interviewed are not self-identified as American companies, but rather emphasize the characteristics of "Globalization" (globalization). Globalization has become a common choice for centuries-old stores.
The first advantage of talent globalization is the acquisition of the best talent. For example, Chinese experts at the Plymouth Technology Center each have special skills: Zhu Xiluo, a power transmission energy application engineer, holds a number of patents for Monosteelæ'– Pistons, and the bearings and pin joints for automotive engines developed by Yang Qingmin, senior technical analyst and head of bearing analysis, have been awarded. Two US patents; Hu Zhiquan, global finite element analysis manager of the sealing system department, once formulated a set of noise standards for engine hoods, design standards for vibration isolation and noise reduction gaskets, and engine hood sealing standards; Liu Weiming, a senior engineering expert in the Friction Product Technology Center, has many US design patents.
When the reporter visited the laboratory of the Plymouth Technology Center, he discovered that the center not only had more than 600 technical experts from all over the world, but also equipped with 55 engine test benches and various cutting-edge equipment, which is comparable to the scientific laboratories of any university. In terms of R&D funding, Federal-Mogul has invested enormously. In the past five years, R&D investment has reached 800 million U.S. dollars, which is more than 4% of sales; investment in raising engineering and manufacturing levels is 1.3 billion U.S. dollars, which exceeds 6.6% of sales. .
Excellent talents, coupled with high levels of equipment and adequate funding, have enabled Federal-Mogul scientists and engineers to obtain more than 2,000 patents from 2005 to 2009, maintaining and continuing to expand its portfolio of leading technology and innovative products.
Another advantage of talent globalization is that it plays a huge role in the company's service to local customers and the development of products adapted to markets in different regions. In June 2010, Federal-Mogul's Asia Pacific headquarters and technology center was completed in Shanghai, with product R&D and engineering application testing centers, material testing and analysis laboratories, etc. This not only reduces development costs, but also enables the introduction of local customers and services. Local customers' products.
"100-year-old shop" is more optimistic about the development of emerging markets
On the evening when the Chinese reporter finished the interview, the Federal-Mogul President and CEO, José Maria Alapont, specially hosted a welcome dinner in the prestigious Chinese restaurant in Detroit. This CEO from the romantic country of Spain visited China as early as the beginning of China's reform and opening up, and he has deep feelings for China. He told reporters, "I hope (Fiahman) can establish a long-term cooperation in China and bring the latest technology of Federal-Mogul to China."
In fact, behind this passionate confession, it shows the "hundred-year-old" Federal-Mogul Group's correct judgment on emerging markets. After a century of evolution, the pattern of the international auto market is undergoing tremendous changes. The analysis of the new market outlook has a direct impact on the direction of the company's future decisions. At present, although the emerging markets represented by China, India, and Brazil have already begun to "have a sharp stance", the market size is still limited. According to Federal-Mogul's statistics, sales reached $6 billion in the first nine months of 2010, North America and Europe each accounted for $2.5 billion, and other regions were only $1 billion. But as an old store that has been fighting for a hundred years in the market, Federal-Mogul sees the growth of the rejuvenation market.
In 1995, the Federal-Mogul Group entered the Chinese market. From 2006 to 2009, Federal-Mogul's total investment in China was US$78 million; from 2005 to 2009, the average growth rate of the Chinese automobile market was 30%, but the sales growth of Federal-Mogul's sales reached 41%. So far, Federal-Mogul has established eight companies in the Chinese mainland that are solely owned or jointly funded by Federal-Mogul. They provide automotive engine bushings, brake pads, lights, pistons, piston rings, and cylinder liners for domestic mainframes and aftermarkets. , cylinder gaskets, spark plugs, valve seats, valve guides and other products.
Based on the good expectations for the future Chinese market, Mr. Ala Pang said that the Federal-Mogul Group will continue to invest in the Chinese market, and the company will also focus on emerging markets such as India, South America and Brazil.
Golf ball Printer can print on any materials like Textile,Plastic,Leather,Glass,Metal,Acrylic,etc.,also our UV Printer can print any materials except textile without coating,more details,please contact with us.
More detial:
1. This machine wide application of personalized print: Suitable for printing on gifts, badges, signs, glasses, hair grip,
cards, leather, PVC board, crystal, wood, metal, U disk, mobile phone cases, IPAD cases and other materials.

2. Compared with those modified from R1290/1390 or R1900, our uncoated flatbed printer modified from
Epson R2000 with brand new motherboard and controller board, high resolution and stable performance.

3. Automatic height adjustment, moulding aeronautical aluminum alloy structure ensures good accuracy
and alignment.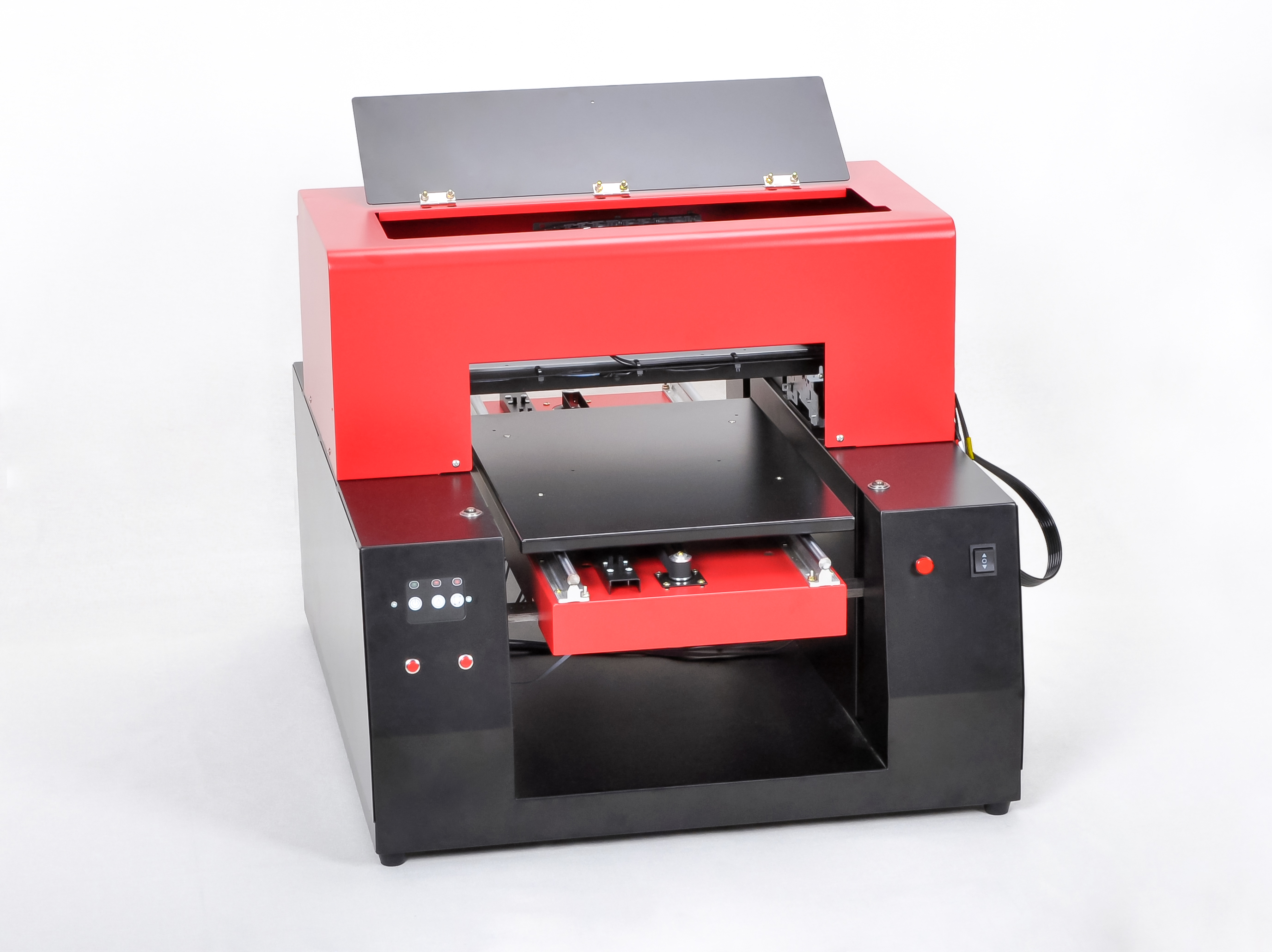 | | |
| --- | --- |
| Name | Golf ball printer |
| Print head | DX5 |
| Printer size | 33*43cm(33*60cm) |
| Printing speed | A4 photo/111s |
| Printng resolution | 5760*1440dpi |
| Nozzles | 90*6=540 |
| Interface | USB2.0 |
| Net weight/Gross weight | 55Kg/60Kg |
| Printer size | 750*630*510mm |
| Height adjustment | Automatic |
| Working power | 110V/220V 50/60Hz 30-75W |
| Operation system | Windows 7/XP/2000/Vista etc |
| Temperature | 5-35o |
Golf Ball Printer,6 Colors Golf Ball Printer,A3 Golf Ball Printer,Golf Ball Digital Printer,Golf Ball UV Flatbed Printer
Shenzhen Refinecolor Technology Co., LTD. , https://www.szcakeprinter.com